WHY WORK WITH
SYLVIA RUSSO POLLASTRI REALTORS
TO BUY AND SELL REAL ESTATE?
SHOP FOR HOMES WITH US
AND WE WILL SEND YOU ALL THE NEWEST AND HOTTEST HOMES ON THE MARKETPLACE AS THEY BECOME AVAILABLE
GO THROUGH ALL YOUR NEEDS TO ENSURE THAT WE FIND A HOME THAT SATISFIES YOUR DAY-TO-DAY LIVING STYLE
USE EVERY RESOURCEAVAILABLE, TO MAKE SURE WE GET YOU IN A HOME, IN THE FASTEST AMOUNT OF TIME, IN A DESIRABLE AREA OF YOUR CHOICE

LIST WITH US
WE WILL PLACE YOUR HOME ON THE MOST POPULAR WEBSITES INCLUDING:
REALTOR.COM, ZILLOW, TRULIA, HOMESTORE.COM,AOL.COM, WALLSTREET JOURNAL.COM, NETSCAPE, COMPUSERVE, DIGITALCITY.COM, IWON, EXCITE, JUNO, NETZERO, MSN HOME ADVISOR, AND CHICAGO SUN TIMES
THIS WILL ENSURE THAT I WILL:
1. Find youthe right buyer
2. Sell your home at bestprice possible
3. Sell your home in shortest period of time.
4. Memorialize YOUR home (through photos and national marketing campaigns, all of your relatives and friends will beable to see your home on the internet)
We will also provide for you nationwide advertising, full color ads, detailed property descriptions, local neighborhood & local school info attached to your listings on the Internet.
You will also get traffic reports emailed to you twice a month, which will allow us to see how accurately priced your home is.
Allow REALTORs outside of my MLS to view your home, so we can gain the largest audience
Hold Open Houses and advertise them on all of the National sites INCLUDING REALTOR.COM, MSN & AOL.COM
We will send out a link from Realtor.com of your home to all of my potential buyers and have printable electronic flyers accessible to them with maps & directions, school reports and local neighborhood info. I have all that it takes to provide you with a solution tailored for your specific HOME, BUYING OR SELLING!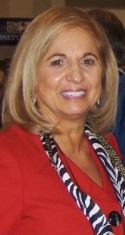 Sylvia Russo Pollastri, Broker Owner
CRB, CRS, GRI, LCM, LTG, PMN, ASP, IASP, RECS
Lunenburg, MA, 01462
Office: (978) 840-0700 Ext. 201
Cell: (978) 602-6333
Fax: (978) 582-9925

Ayer, Bolton, Fitchburg, Gardner, Lancaster, Leominster, Lunenburg, Princeton, Sterling, Westminster